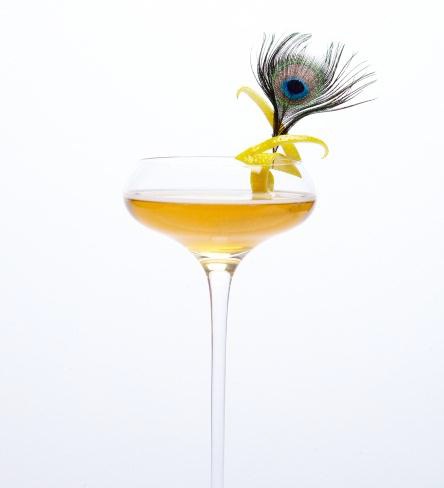 Maxime Hoerth has created an exceptional, limited-edition cocktail for the occasion: the 365.
Every night since it opened in September 2012, Le Bar du Bristol has been pulsating to the rhythm of Parisian nightlife. Elected "Best luxury hotel bar in the world" by the American Luxury Travel Advisor magazine, the refined atmosphere of this already legendary location appeals to a cosmopolitan and trendy clientele.
Maxime Hoerth, manager of Le Bar du Bristol, Head Barman and winner of a "Best French Craftsman" award, supervises a team of enthusiasts that give the place that little extra something that is so characteristic of Le Bristol. In the manner of a veritable alchemist, Maxime creates signature and tailor-made cocktails, served with tapas prepared by Eric Frechon, Le Bristol's Head Chef with a 3-star rating in the Michelin Guide.
To end the bar's first year as it began, with plenty of exceptional experiences to be enjoyed, Maxime Hoerth has concocted a unique cocktail for the greatest pleasure of all discerning connoisseurs: the 365.
This cocktail is made using wildflower honey syrup from the first batch of honey produced by Le Bristol's own hives, a few drops of walnut bitters and spices specially prepared by Maxime himself.
It is a harmonious combination of alcohols developed through authentic, age-old processes by small producers following in the family tradition: Lheraud's 1975 Grande Champagne Cognac, a vintage that originates from the very best soils in the Cognac area, and Vergnon's Extra-Brut Champagne, a great blanc de blancs wine produced in Le Mesnil-sur-Oger. A unique cocktail boasting Autumn flavours, that is on its way to becoming the very essence of luxury, and the quintessence of French know-how.
Only 365 privileged customers will be given the opportunity to enjoy this nectar, which will be served as part of a limited edition of just 365 such cocktails. Each one will come with its own card numbered 1 to 365, in the manner of a work of art, to immortalize this tasting experience.

Source : Le Bristol Press Release dated September, 2013