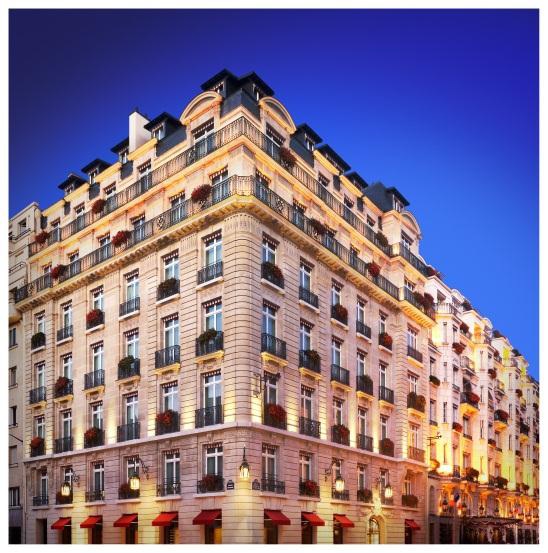 The year is getting off to a successful start for Le Bristol Paris!
Le Bristol Paris has been elected "Best Hotel in France" in all categories put together and in the luxury category of TripAdvisor's 2014 Travellers' Choice. This is an improvement on last year since the 2013 Travellers' Choice had placed Le Bristol second in the Top 25 Hotels in France, in all hotel categories put together.
This award is a good omen for 2014 which begins as 2013 had ended: with a shower of distinctions. In September, Le Bristol was named the "Best Hotel in Europe" by the prestigious Condé Nast Traveller magazine in England.
The TripAdvisor website, which lists tips and opinions from around the world, today unveiled the 2014Travellers' Choice, ranking the best hotels in 2013. TripAdvisor has become a genuine barometer that accurately measures customer satisfaction with an institution.
The 2014 Travellers' Choice is an annual ranking based on both the number and the quality of reviews left by users on the pages of the establishments in which they have stayed. It rewards the top 25 hotels per country and per continent in seven categories.
Didier Le Calvez, CEO of Le Bristol Paris, declared that he was "very honoured to receive this new award. Being named Best Hotel in France by the 2014 TripAdvisor's Travellers' Choice reflects customers' satisfaction with the excellence of our services, and the French art de vivre that we defend every day, especially through our cuisine. Under the aegis of Chef Eric Frechon, the two starred restaurants of Le Bristol, Epicure with three stars in the Michelin guide and 114 Faubourg, the one-star luxury brasserie, have collected a number of stars never previously attained in Europe. This award is a good omen for 2014 for both Le Bristol and Oetker Collection, the group we have belonged to for over thirty years. I especially want to thank all the teams at Le Bristol Paris for their commitment and the Oetker group to whom we owe this award."
Source : Le Bristol Press Release dated January 22, 2014