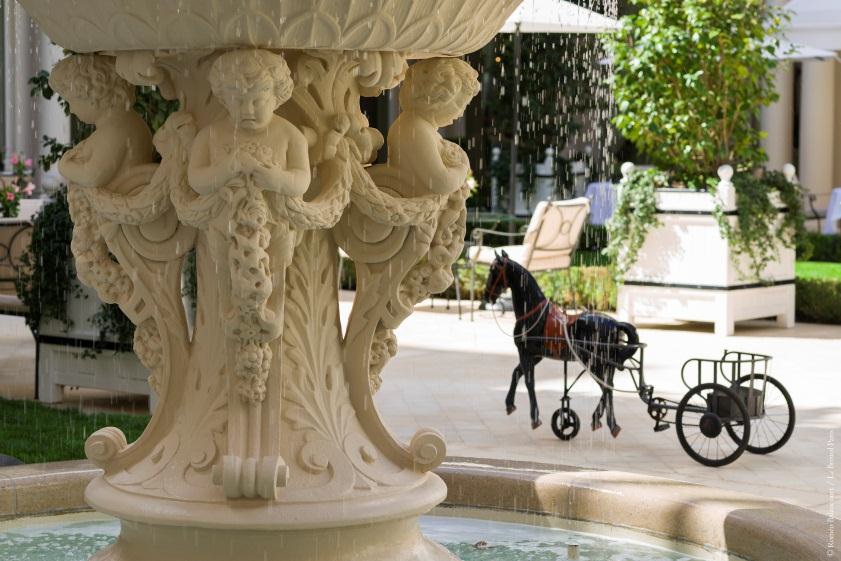 Paris' iconic Hotel Le Bristol completes the renovations of its famous garden, the largest of the Parisian Palaces, just in time for summer. The transformation began in 2012 with the installation of a new terrace at the hotel's three-Michelin-star restaurant, Epicure, which is comprised of Botticino white marble imported from the province of Brescia, Italy.
Surrounded by four ethereal magnolia trees, the 13,000 square foot garden "à la française" was redesigned by the gardeners of the landscape company, Passions des Jardins. The garden's vegetal area has grown more than ten percent and is decorated with tulips, daffodils, narcissus, yellow laburnum and anthemis. Soon, the garden will grow red and pink geraniums, New Guinea impatiens, and beautiful roses.

A new white stone paved path, authorized by the Bâtiments de France for historical sites, brings additional light to the garden. The path is made up of 10,000 cobblestones and is the same stone used to cover the docks of Saint Martin de Ré on the Isle of Ré, the hometown of Le Bristol Paris' CEO Didier Le Calvez. Children can ride the hotel's wooden horse Pégase on the paths and chase the friendly resident feline, Fa-Raon.
Each bay window in the meeting rooms with a view of the garden has been renovated and decorated in the style of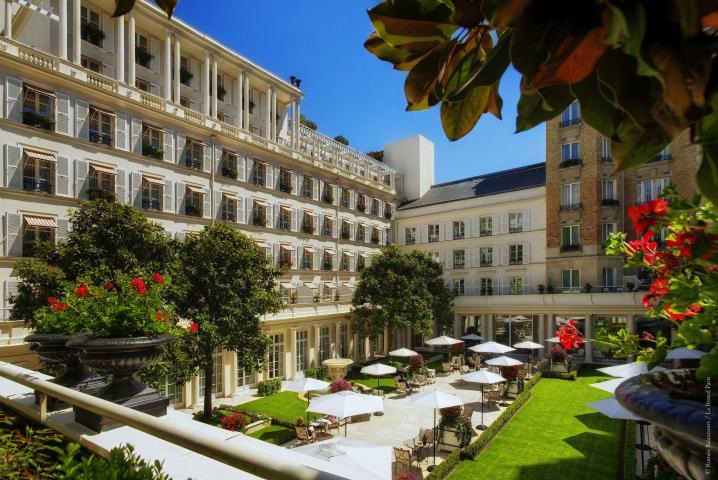 an orangery to match the style of the hotel's on-site restaurant, Epicure. These windows provide an unbeatable view of both the garden and its fountain, named "Aux Amours."
The garden's central and symbolic fountain dates back to the 18th century where it once decorated the cloister of the "Petites Soeurs de la bonne Espérance" convent. Composed of a sandstone basin, the fountain lies on the shoulder of four angels and became a true symbolic feature of the hotel when Hippolyte Jammet bought the convent in 1955 and renovated the building with a new wing, which was revamped to have a view of the garden in 1979.
"This project concludes the renovation program of the garden and the colonnade," said Didier Le Calvez. "This May, we will reopen the twenty nine rooms and suites which are undergoing a renewal process and this will complete the renovation of the rooms and suites of the hotel."
Soothed by the sounds of birds singing and the fountain "Aux Amours", French and international guests will be able to savor the authentic and refined cuisine of three–star Chef Eric Frechon and indulge in the gourmet desserts prepared by pastry Chef Laurent Jeannin on the patios of Epicure or Le Jardin Français.
Source : Le Bristol Press Release dated April 23, 2013